---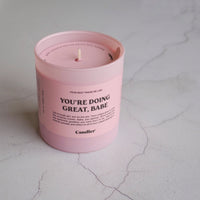 With its empowering message, beautiful label and gorgeous scent, this candle is perfect to give to the babe in your life who might just need a reminder of how awesome they are.
This candle is made from natural soy wax and smells like lavender, sandalwood and herbs.
Hand poured in the USA.