---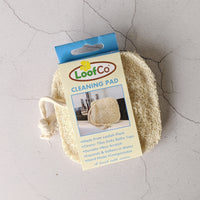 Loofco natural cleaning pad.
This is perfect for cleaning tiles, taps, and, if you have an aquarium, its perfect for cleaning the corners and sides of your tank!! 

And the best bit? It's biodegradable, so once you're done, there's no need to worry about the environmental impact once you're done with it.